Hotel Demas Garni is a cosy hotel situated in Unterhaching near Munich. Less than 10 km away from the centre of Munich, you can reach many of the best locations in the city within just 30 minutes by car or by train. Our 55 comfortable single and double rooms and our apartments are tastefully furnished. The rooms have a pleasant atmosphere and a modern design. All rooms have a bathroom with shower and WC as well as Sky TV, telephone and wifi. You can park in our underground car park free of charge and 24 hour check in is possible via our key box.
for every guest the right
Discover our comfortable room categories and select the room that precisely suits your requirements. Choose a simple and practical room for your city trip or trade fair visit. Wonderful business rooms make your next business trip to Munich a real pleasure.
Single rooms economy & business
Munich is a real paradise for people who like to discover a city on their own. A single room is perfect for backpackers, globetrotters and trade fair visitors, but also for a family trip or as a temporary home for new employees or commuters.
Double rooms economy & business
Are you coming to visit Munich for a holiday? Are you travelling with your partner for a specific event in the city? Then a double room in Hotel Demas is a great idea. A double room is the perfect combination of top service at a fair price.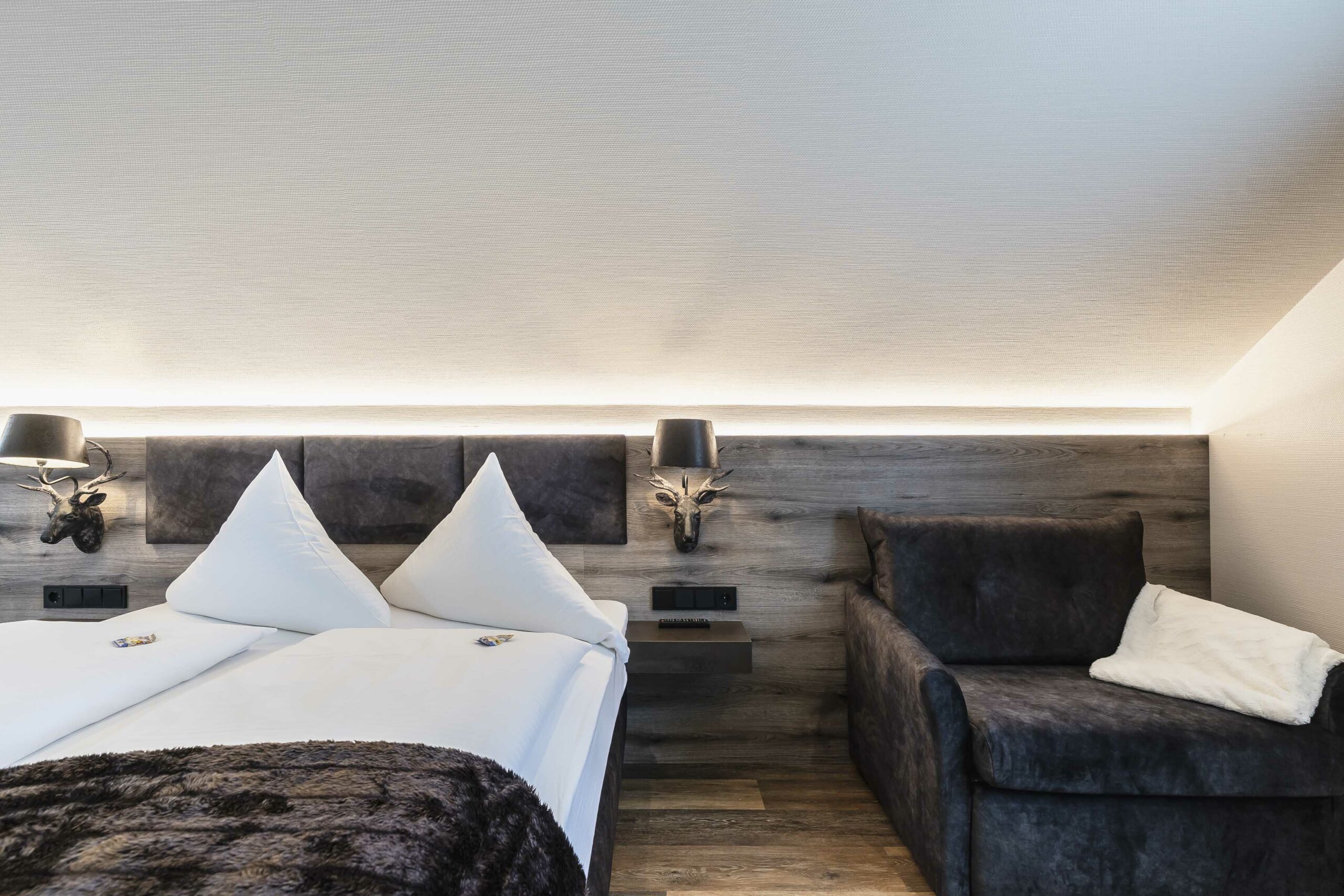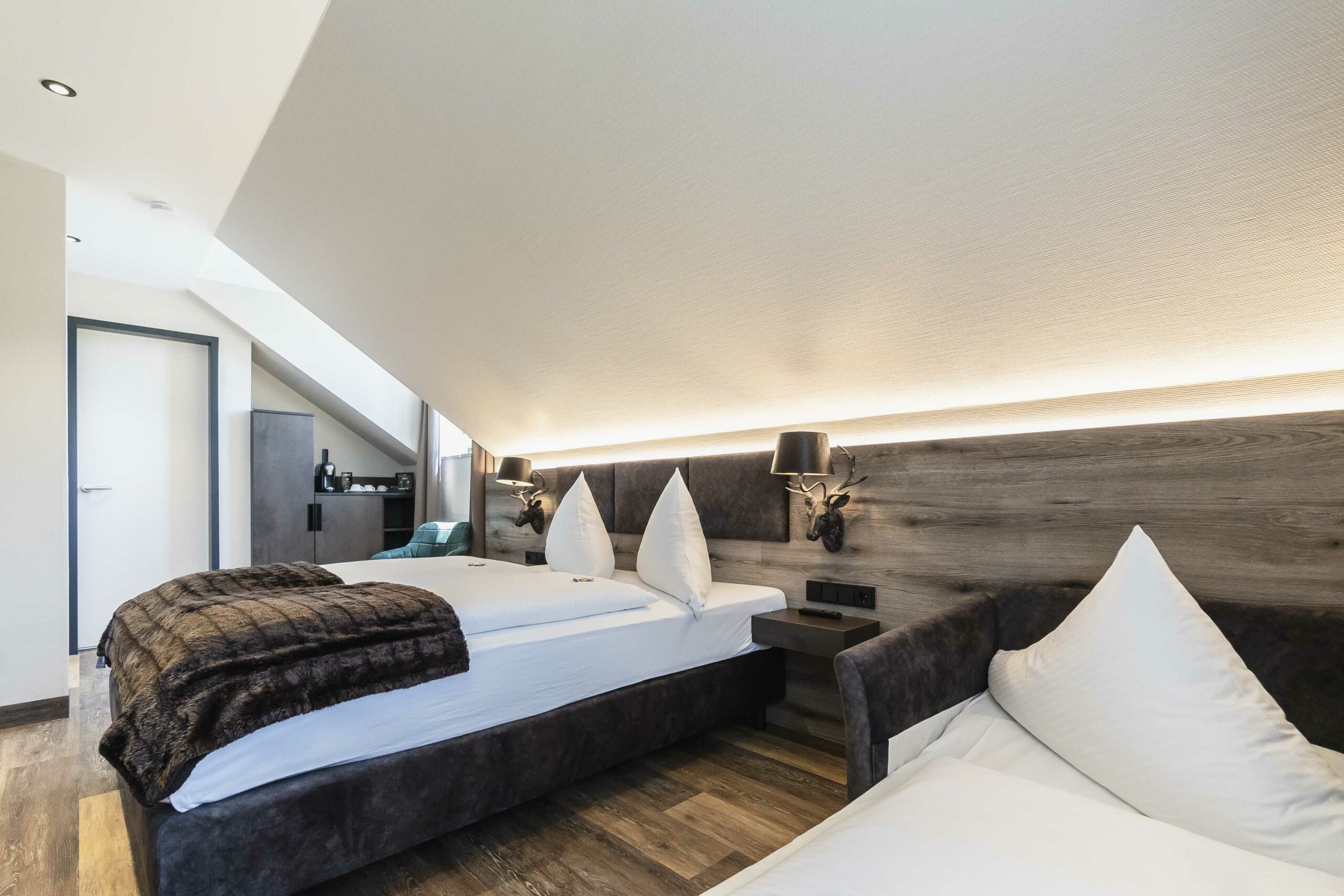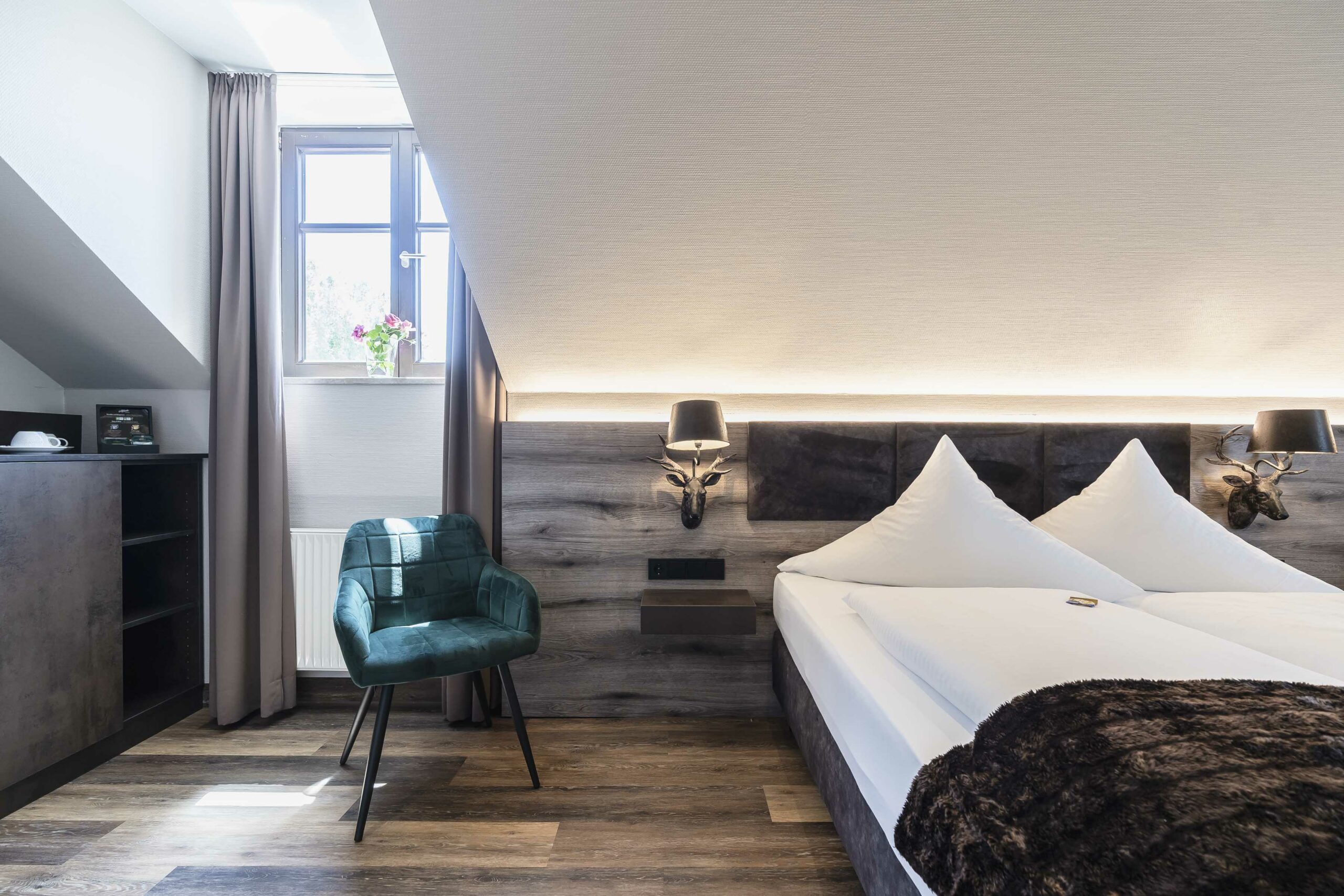 Are you travelling with a group or family? Our modern three-bed rooms also have the same high-quality equipment as our single and double rooms. Here you can share a room whilst enjoying the all the comforts offered in our hotel.
Four-bed rooms economy & business
A four-bed room is also perfect for families. Are you travelling to the trade fair and need a room that you can share with your colleagues? Then our four-bed room is a good option in this case, too. Please check availability on our booking page.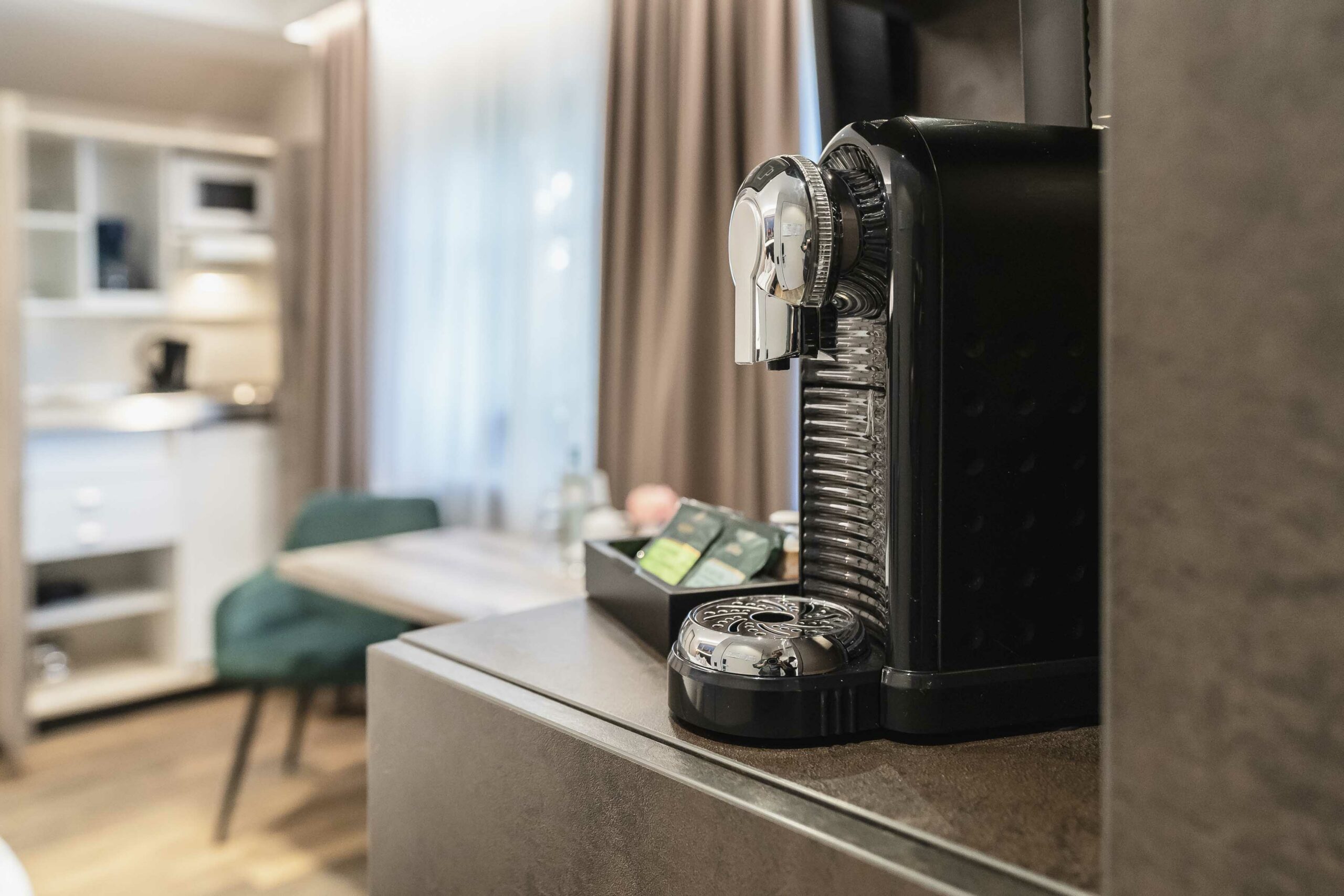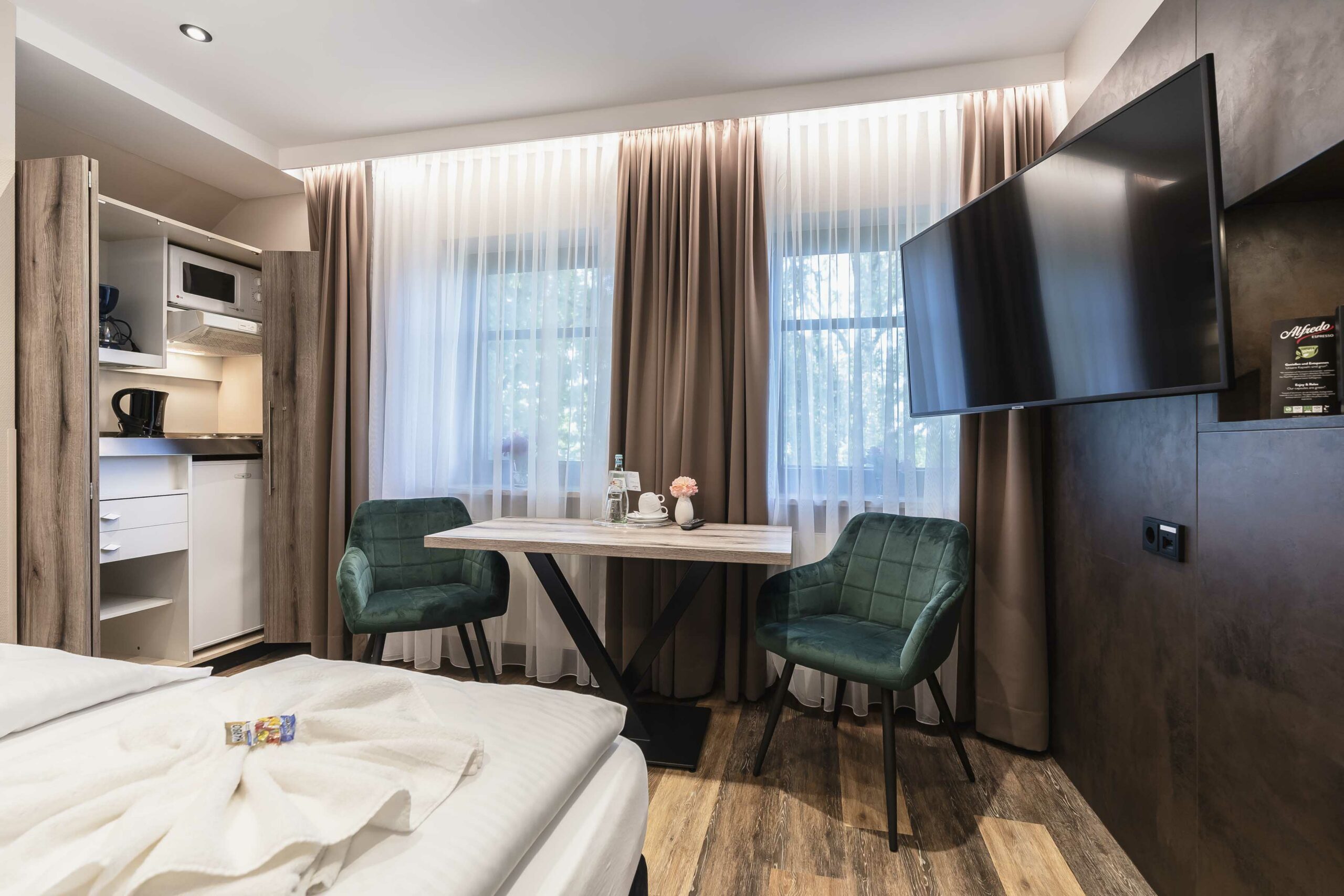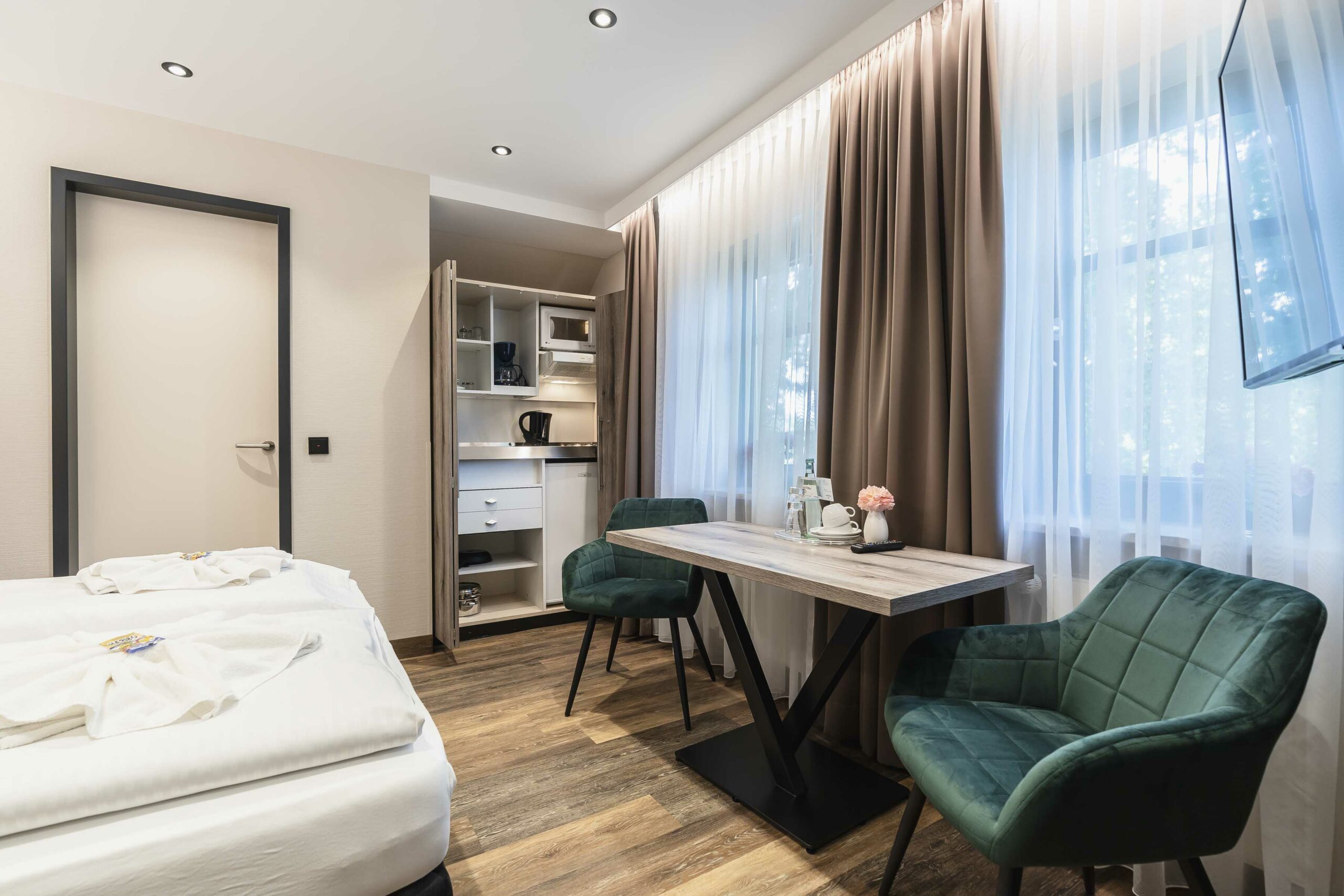 For longer stays we recommend our apartment with its own kitchenette. The room offers space for two people. It's best to check availability right now on our booking page.
If you want to spend the day walking or playing sport, you need to get off to a good start in the morning. We pamper our guests in our breakfast restaurant with a wide range of fresh ingredients. In addition to typical classics such as bread rolls, scrambled eggs, jams and spreads, sausage and cheese, we also offer several light and healthy options. Create your own muesli, gather your strength and keep fit! We do our best to make sure guests really enjoy their breakfast.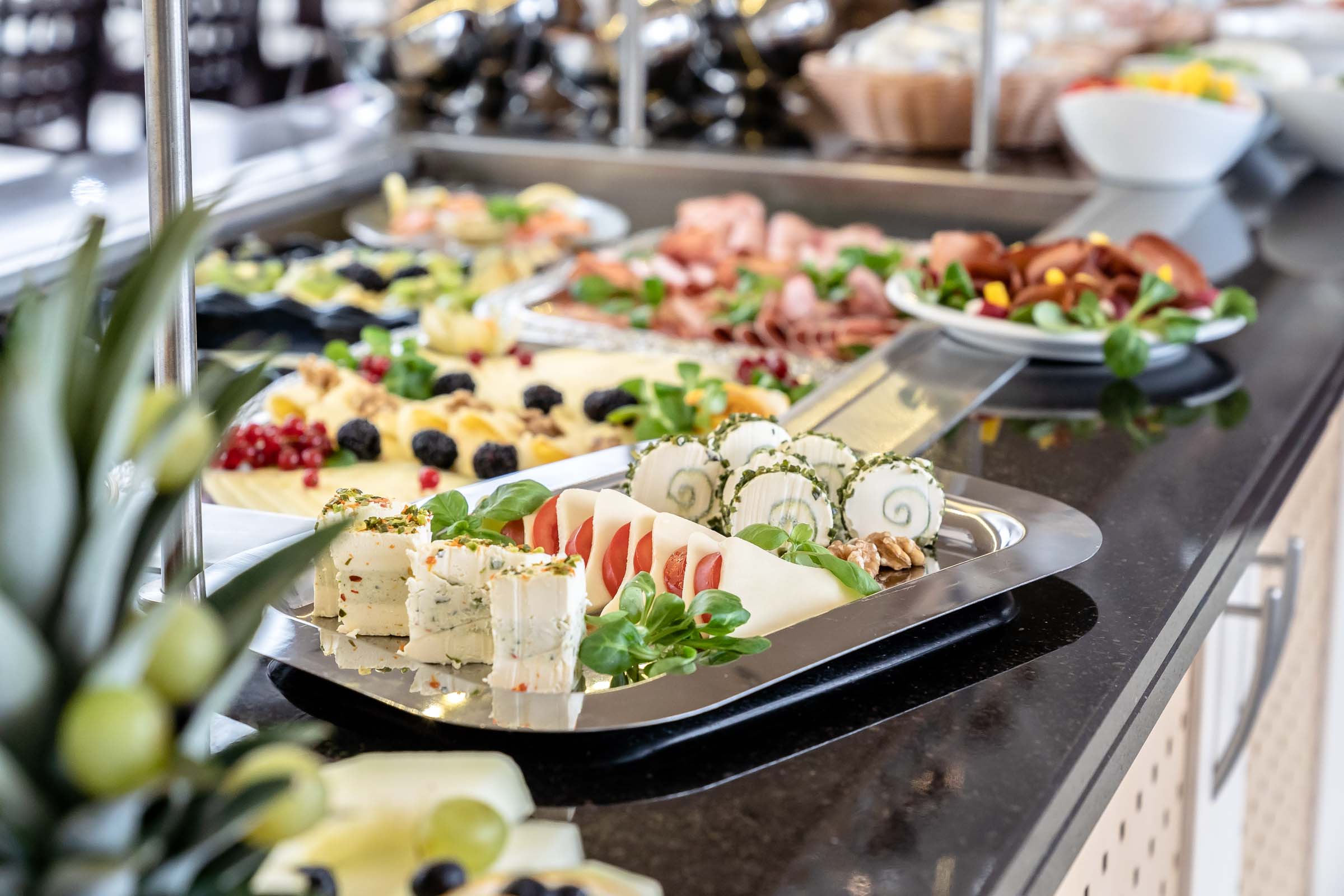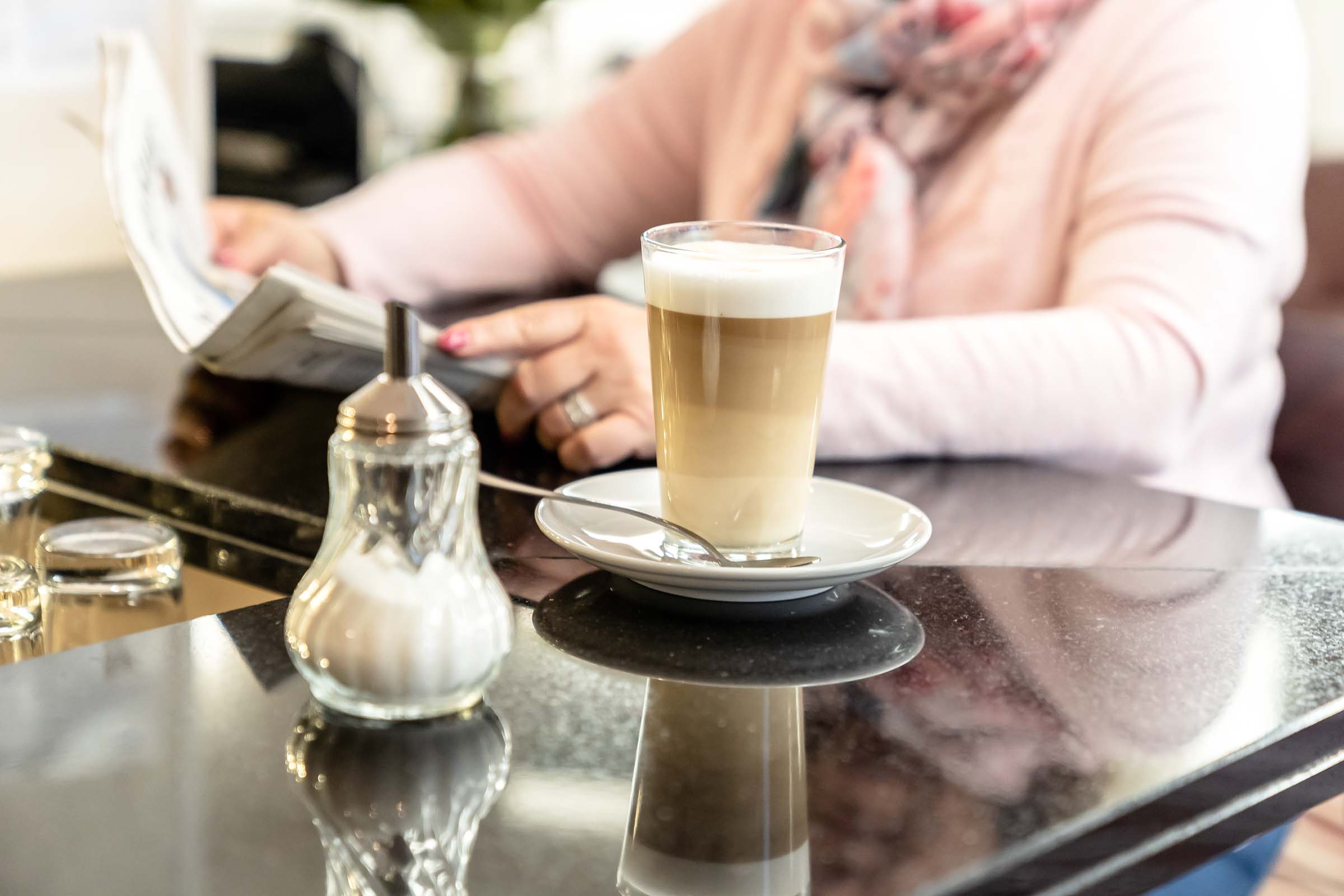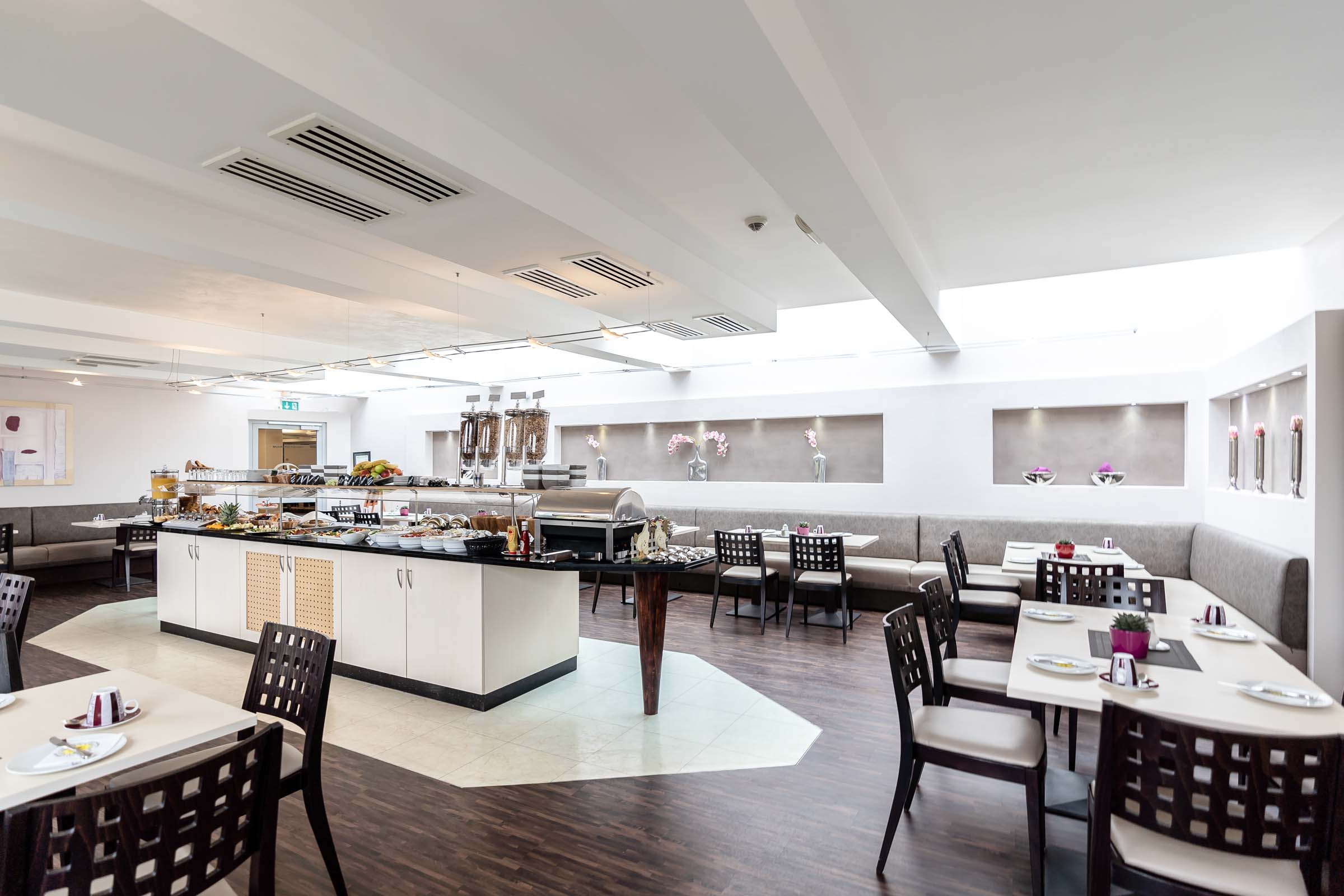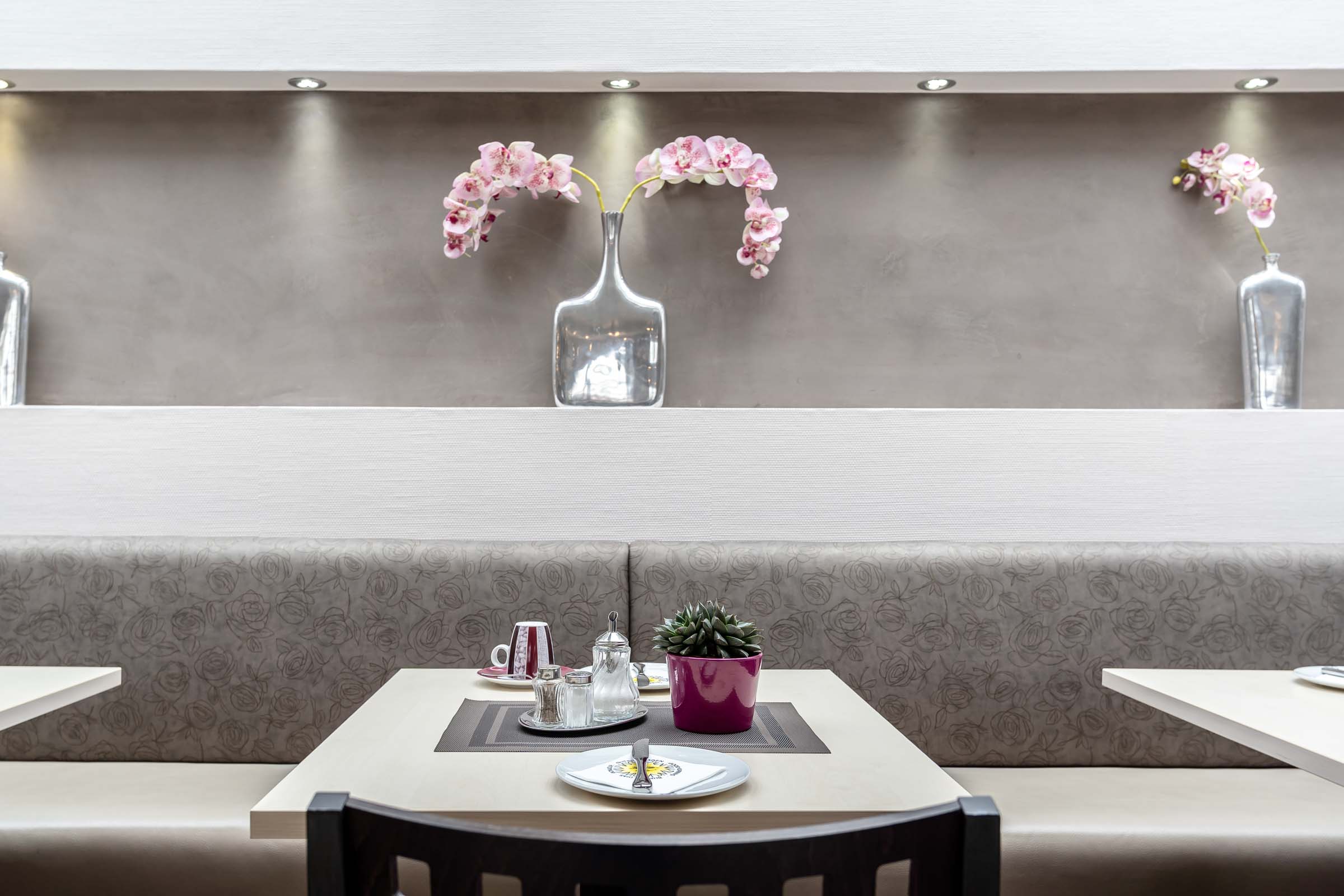 After a long day of sightseeing in Munich or walking through the wonderful countryside, a sauna is a wonderful way of reviving your tired joints and muscles. Wellness strengthens your cardiovascular system, maintains your skin and also increases your immune response. However, the most important thing is relaxation! Discover our wellness area with a sauna, whirlpool bath and fitness area and enjoy the lasting benefits of really relaxing.